Follow us on to hear about our sales events.
Your cart is currently empty
Earn 5% Rewards Points for every order placed on line, >> more info
French Books for 5 - 7 yrs. Advanced Readers
27 Collections - Approx. 150 titles
Full page text + first chapter books
For readers able to read on their own
Developed stories
From $3.99 each

: Indicates that books in this collection are priced at $5.50 or less each.
Click on "See Titles" to display all titles in stock
Fiction Collections
Castor
Benjamin




Chapter books
Glossary
$7.55 each

See all titles

Les Albums
de Justine




30 pages
Color illustrations
$6.50 each

See all titles

Mes Mini
Docs

Non Fiction
Cursive-Photos
$6.05 each

See all titles

Folio
1ere Lectures

Approx. 32 pages
6 Chapters
$7.10 each

See all titles

Mes Premiers
J'Aime Lire

Approx. 30 pages
Short texts
$8.70 each

See all titles
Que d'Histoires!
Level 3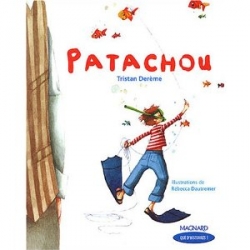 Approx. 45 pages
Chapters
$6.25 each
See all titles
Babar
Les Albums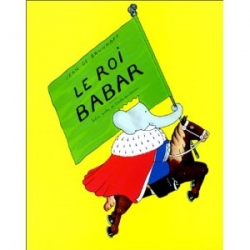 Timeless tales
Cursive
On Sale $9.05
See all titles
Madeline
.

Best seller for 50 years
Soft cover
On Sale $9.05
See all titles
Les Belles
Histoires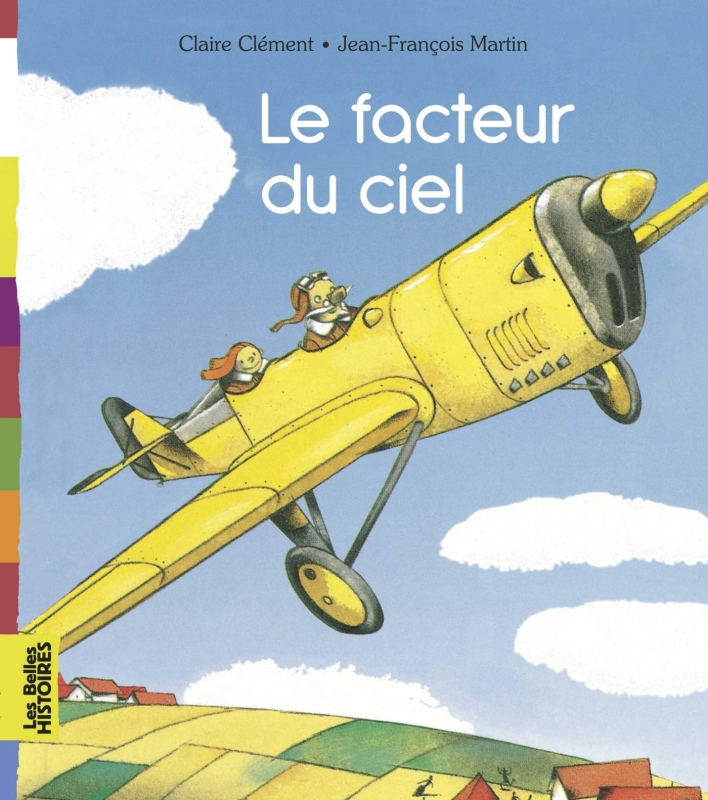 Approx. 30 pages
Larger format
$8.10+
See all titles
Magnard
Jeunesse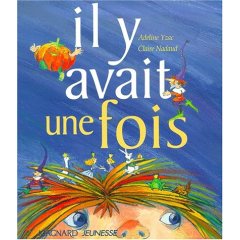 Approx. 30 pages
Varied stories
$8.10 each
See all titles
Le Petit
Prince




Approx. 24 pages
5.5 x 5.5 format
$5.25 each

See all titles

Les Classiques
Pere Castor



Approx. 30 pages
Bright illustrations
Diverse genre
$8.15 each

See all titles

Lutin Poche
Level 3




Approx. 30 pages
Content rich stories
Level 3 of 4
On Sale $9.05

See all titles

Gafi Raconte
Level: Blue




Approx. 32 pages
Level 3 of 3
2 pages of games
$7.70 each

See all titles

Mon Histoire
du Soir

Timeless tales
Small format
$3.99 each

See all titles
Cheval &
Cie




Approx. 32 pages
For the horse and pony lovers
$6.50 each

See all titles

Draculivres
.



Approx. 40 pages
Famed children book authors
$9.60 each

See all titles

Petits Albums
Hemma




Approx. 12 pages
Color illustrations
Soft cover
$4.60 each

See all titles

Jean-Lou et
Sophie

Approx. 20 pages
For nature lovers
$4.50 each

See all titles

Mijade
Level 3




Approx. 24 pages
Level 3 of 3
$9.50 each

See all titles
Non Fiction Collections
Apprentis Lecteurs
Non Fiction




Approx. 30 pages
Real life pictures
$6.50 each

See all titles

50 Questions
sur les Animaux




Non fiction
Real life pictures
$5.25 each

See all titles

Bebes Animaux
& Cie




Non fiction
Real life pictures
$8.95 each

See all titles

Patte A
Patte




Non fiction
Real life pictures
$7.50 each

See all titles
You May Also be Interested in: